Hextra Prime Journal
Journal status:

live


Hextra Prime

joined in

|

not yet
Investor protection
Fund protection
no
Restricted countries
Not serving
х
Armenia, Austria, Azerbaijan, Belarus, Belgium, Bulgaria, Croatia, Cyprus, Czechia, Denmark, Estonia, Finland, France, Georgia, Germany, Greece, Hungary, Ireland, Italy, Kazakhstan, Kyrgyzstan, Latvia, Lithuania, Luxembourg, Malta, Moldova, Netherlands, Poland, Portugal, Romania, Russia, Slovakia, Slovenia, Spain, Sweden, Tajikistan, Turkmenistan, UAE, US, Ukraine, Uzbekistan
Broker type
DMA, ECN marketing
LPs quality
Tier-1 Banks, Non-banks, ECNs
Is Hextra Prime safe?
Investor protection: no
Regulation: not regulated
Registration: FSA SVG
Publicly traded: no
Segregated account: no
Guaranteed Stop Loss: no
Negative Balance Protection: yes
Is Hextra Prime trusted?
Information transparency: sufficient

★★★

Customer service: ...
Hextra Prime website: highly detailed, updated

★★★★★

Hextra Prime popularity (by visitor count): low visits

★★
How Hextra Prime works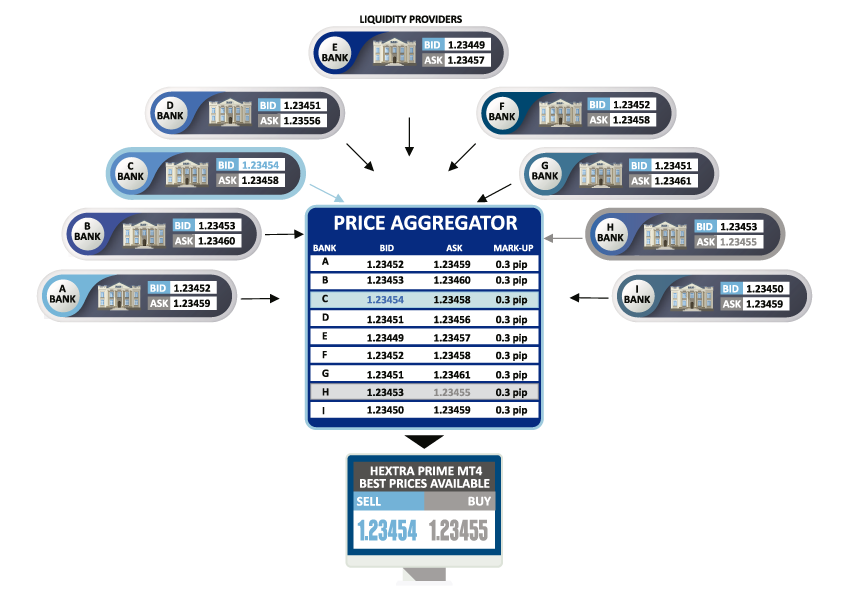 Aggregated Liquidity Pool
Over 20 liquidity providers: banks, non-banks, and ECN trading network
https://hextraprime.com/ecn-technology/
https://hextraprime.com/about-us/
The Company acts as principal and agent for the transmission of orders to the external market on behalf of the Client for the purposes of the security orders provided by the company; hence, the Company is not the solve execution venue for the execution of the orders of the Client. In external market, the company also transmits the customer's order.
https://hextraprime.com/order-execution-policy-i/
18.2. We may impose volume or other limits on any account at our own discretion.
51.11 ...on a per account basis, Hextra Prime follow a Negative Balance Protection policy that aims to ensure that your maximum losses from trading CFDs, including all related costs, are limited to (i.e. no additional liability incurs) the total funds in your trading account.
59.3 Unlawful trading techniques
..The idea of utilizing exchange procedures pointed towards misusing blunders in costs and additionally finishing up exchanges at off-market costs as well as by exploiting web delays (ordinarily known as "exchange", "killing" or "scalping" hereinafter, y and large, alludes as an "Exchange"). can't exist in an OTC market where the customer is purchasing or selling straightforwardly from the head; as needs be, we save the right, at our sole carefulness, NOT to allow the injurious abuse of Arbitrage on our Online Trading Facility...
https://hextraprime.com/client-agreement-terms-and-conditions-of-business-i/