PaxForex Journal
Journal status:

closed


PaxForex

out of business
Investor protection
Fund protection
...
Restricted countries
Not serving
х
Canada, Germany, Japan, New Zealand, US
LPs names
Barclays, Credit Suisse, Deutsche Bank, Goldman Sachs, Merrill Lynch, UBS
Is PaxForex safe?
Investor protection: ...
Regulation: not regulated
Registration: FSA SVG
Publicly traded: no
Segregated account: yes
Guaranteed Stop Loss: no
Negative Balance Protection: yes
Is PaxForex trusted?
Information transparency: high

★★★★★

Customer service: prompt, useful
PaxForex website: highly detailed, updated

★★★★★

PaxForex popularity (by visitor count): average

★★★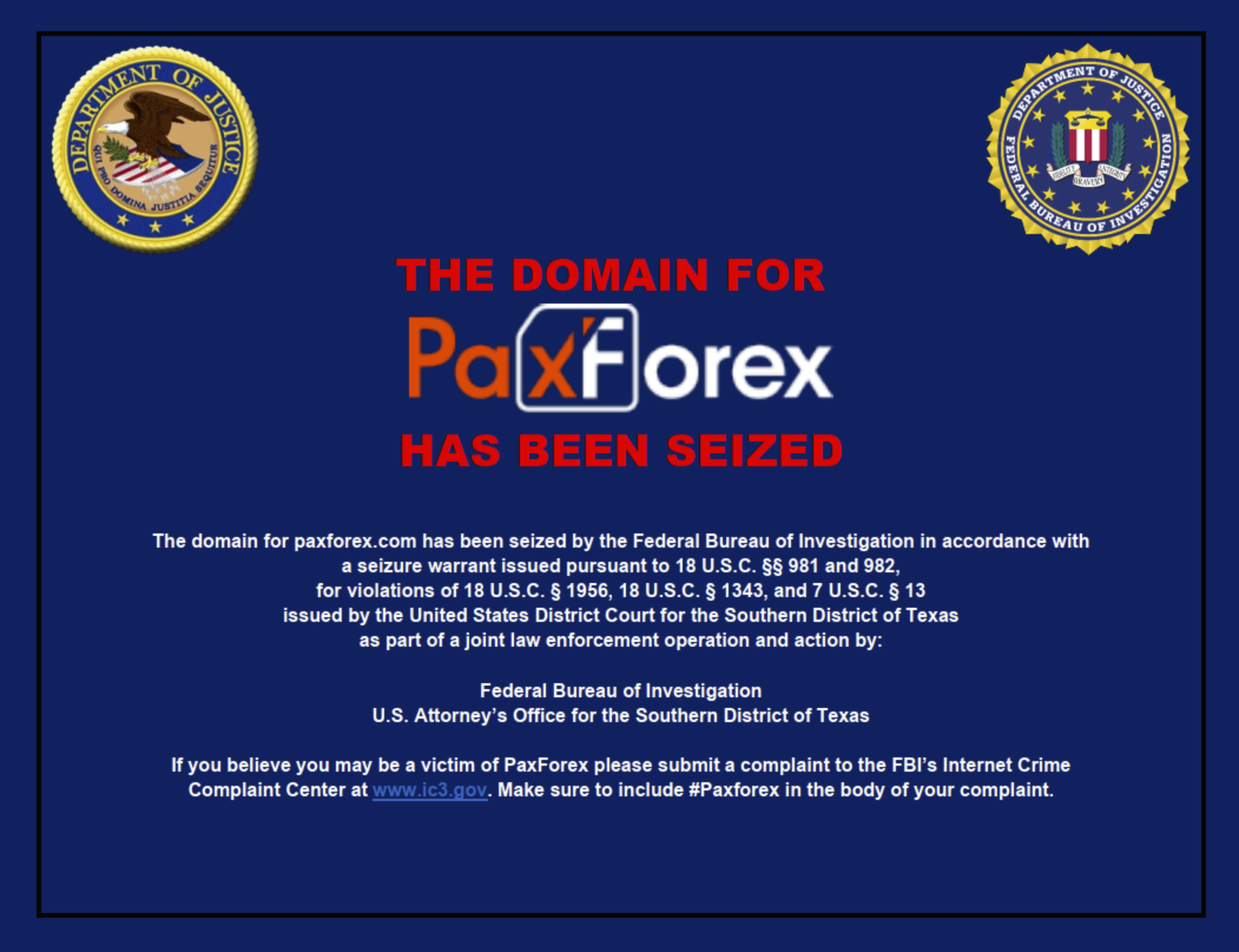 How PaxForex works
2.3 The Client is informed that any orders placed with the Company for the Financial Instrument offered by the Company, the Company acts as the principal and the Company is the sole Execution Venue which is a nonregulated market.
6.7 Trading strategies aimed at exploiting errors in prices and/or concluding trades at off-market prices (commonly known as "sniping") are not accepted by Company.
https://cabinet.paxforex.com/files/Terms_and_Conditions_of_business_PaxForexMT4.pdf
Your funds are held in segregated accounts, specially designated as "Clients Accounts", with a number of investment-grade European Banks which are closely monitored. PAXFOREX has similar capital adequacy requirements to Banks and we are also members of an Investor Compensation Program.
https://paxforex.com/tutorial/forex-faq
The trading does not happen in a regulated market; therefore the Client may be trading with Company as a counterparty (whereby Company will be acting as a principal) or with a third financial institution/Market maker (whereby Company will be acting as an agent). If the Client decides to open a position in a CFD with Company, then that open position can only be closed with Company.
Company' price for a given CFD is calculated by reference to the price of the relevant underlying financial instrument, price which Company obtains from third party external reference sources.
The minimum level for placing Stop Loss, Take Profit, Buy Limit, Buy Stop, Sell Limit and Sell Stop orders, for a given CFD, is specified on the main Website of Company www.paxforex.com Therefore, Company reserves the right to increase minimum levels for placing above mentioned orders to reasonable extend under abnormal market conditions, which cannot exceed standard stop/limit level more than 3 times.
9. Execution Venues Execution Venues are the entities with which the orders are placed. For the purposes of orders for the financial instrument of CFDs, Company may act either as a principal (therefore, Company is the sole Execution Venue for the execution of the Client's orders) or as an agent (therefore some third financial institution will be the Execution Venue).
https://cabinet.paxforex.com/files/Order_Execution_Policy.pdf