The LiMarkets Journal
(Broker out of business)
Journal status:

closed


The LiMarkets

out of business
Website
www.thelimarkets.com
Investor protection
Fund protection
no
Broker type
MM, STP, DMA, ECN marketing
Dealing book
A+B hybrid book, A-book
LPs quality
Tier-1 Banks, Other
Commission
0 $/lotRT
4 $/lotRT
Deposit methods
Bank Wire, Credit Card, Debit Card, Skrill, Neteller, Bitcoin
Base currency
USD, EUR, GBP
Inactivity fee
after 3 months
Is The LiMarkets safe?
Investor protection: no
Regulation: not regulated
Registration: FSA SVG
Publicly traded: no
Segregated account: yes
Guaranteed Stop Loss: no
Negative Balance Protection: yes
Is The LiMarkets trusted?
Information transparency: sufficient

★★★

Customer service: virtually non-existent

★

The LiMarkets website: semi-detailed, updated

★★★

The LiMarkets popularity (by visitor count): low visits

★★
How The LiMarketsworks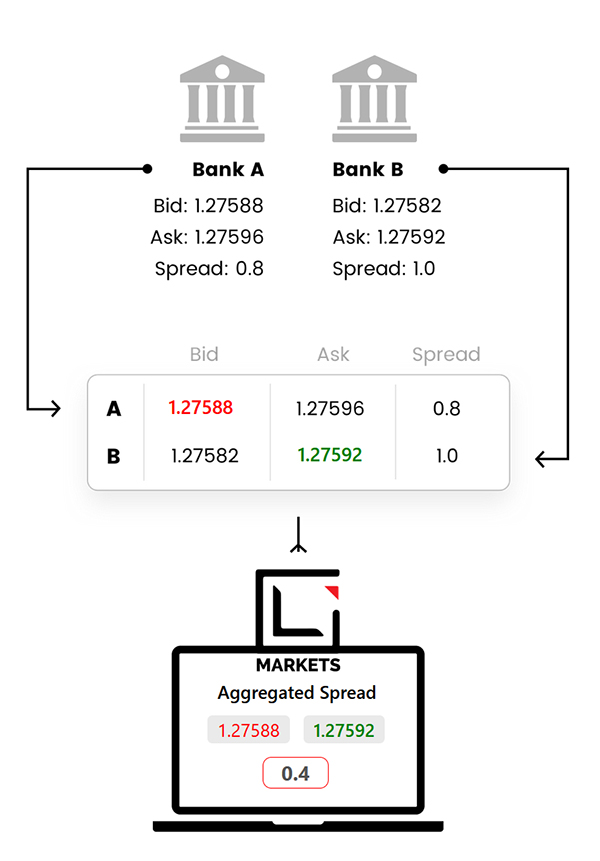 By providing true ECN connectivity to customers, LiMarkets is able to offer market-leading pricing and trading conditions through the MT5 platform. With liquidity from over 50 different banks and dark pool liquidity sources The LiMarkets ECN account was built for day traders, scalpers and expert advisors.
https://www.thelimarkets.com/aboutus/lightning-fast-ecn-broker.php
We at the LiMarkets provide negative balance protection assurance to avoid any sort of balance volatility.
https://thelimarkets.com/aboutus/who-are-we.php
"Liquidity provider" shall mean a financial institute which has sufficient floating capital and works as a counterpart for company clients in the execution of financial instruments by the means of electronic communication network (ECN).
https://thelimarkets.com/pdf/general-business-terms.pdf
1.2 It is understood that in relation to individual transactions, depending on the type of Client Account held by each Client, the Company will either be executing Orders as a counterparty in the particular transaction in which case the Company will be the execution venue or it will be transmitting the Orders for execution to a third party (known as Straight Through Processing, STP), in which case the Company will not be acting as a counterparty in the transaction and the execution venue will be the third party

6.10 The commission rates for performing trading operations in Market maker Accounts are shown on the Company's official website in the Contract Specifications section.

6.11 The Company is entitled, in relation to Interbank Accounts: A. To adjust the best available prices in the market by the amount of its own commission.
https://thelimarkets.com/pdf/client-agreement.pdf