XGLOBAL Journal
Journal status:

live


XGLOBAL

joined in

|

not yet
Regulation
CySEC Cyprus, FSC Vanuatu
Registration
BaFIN Germany, FCA UK
Investor protection
Fund protection
Cyprus Investor Compensation Fund (ICF)
Restricted countries
Not serving
х
Iran, North Korea, Syria, US
Broker type
DMA, ECN pricing
LPs quality
Tier-1 Banks, Other
LPs names
Credit Financier Invest (CFI), GAIN Capital, Hantec Markets, Swissquote, X Global Markets
Is XGLOBAL safe?
Investor protection: Cyprus Investor Compensation Fund (ICF)
Regulation: CySEC Cyprus, FSC Vanuatu
Registration: BaFIN Germany, FCA UK
Publicly traded: no
Segregated account: yes
Guaranteed Stop Loss: no
Negative Balance Protection: yes
Is XGLOBAL trusted?
Information transparency: high

★★★★★

Customer service: prompt, helpful

★★★★★

XGLOBAL website: highly detailed, updated

★★★★★

XGLOBAL popularity (by visitor count): low visits

★★
How XGLOBAL works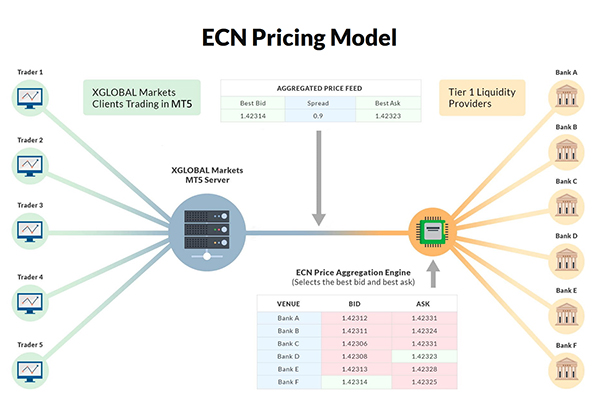 We stream a low latency ECN price feed that is ultimately sourced from the best bid and ask prices available at interbank market participants. Depending on account type we charge either volume based commissions or a competitive spread to the feed to ensure client positions can comfortably be covered with third party liquidity providers if we are not able to internally match them.
https://www.xglobalmarkets.com/trading/ecn-stp-execution-model/
4.11. With respect to each class of derivative financial instruments and specifically CFDs (access to the trading of which is provided by the Company), the Company transmits client orders for execution to third party entities. For client orders in relation to the financial instruments offered by the Company, the Company acts as Principal and not as Agent on the Client's behalf at all times. Despite the fact that the Company electronically transmits client orders for execution to third party liquidity providers and/or other entities, contractually it is the sole counterparty to all client trades and any execution of orders is done in the Company's name; therefore, the Company is the sole Execution Venue for the execution of client orders.
5. Order Execution Elements
5.1. Prices: The Company generates its own tradable prices based on price feeds from some of the world's leading liquidity providers and independent price providers.
Among others, the Company uses the following Execution Venues:
- X Global Markets Ltd
- Hantec Markets Limited
- Credit Financier Invest (CFI) Ltd
http://media.xglobalmarkets.com/docs/xg-best-execution-policy-for-trading-cfds.pdf
Restrictions: We do not support algorithmic scalping, latency arbitrage or high frequency trading
https://www.xglobalmarkets.com/accounts/account-specifications/